NATO CAX Forum - 26-29 September 2017 - Florence (Italy)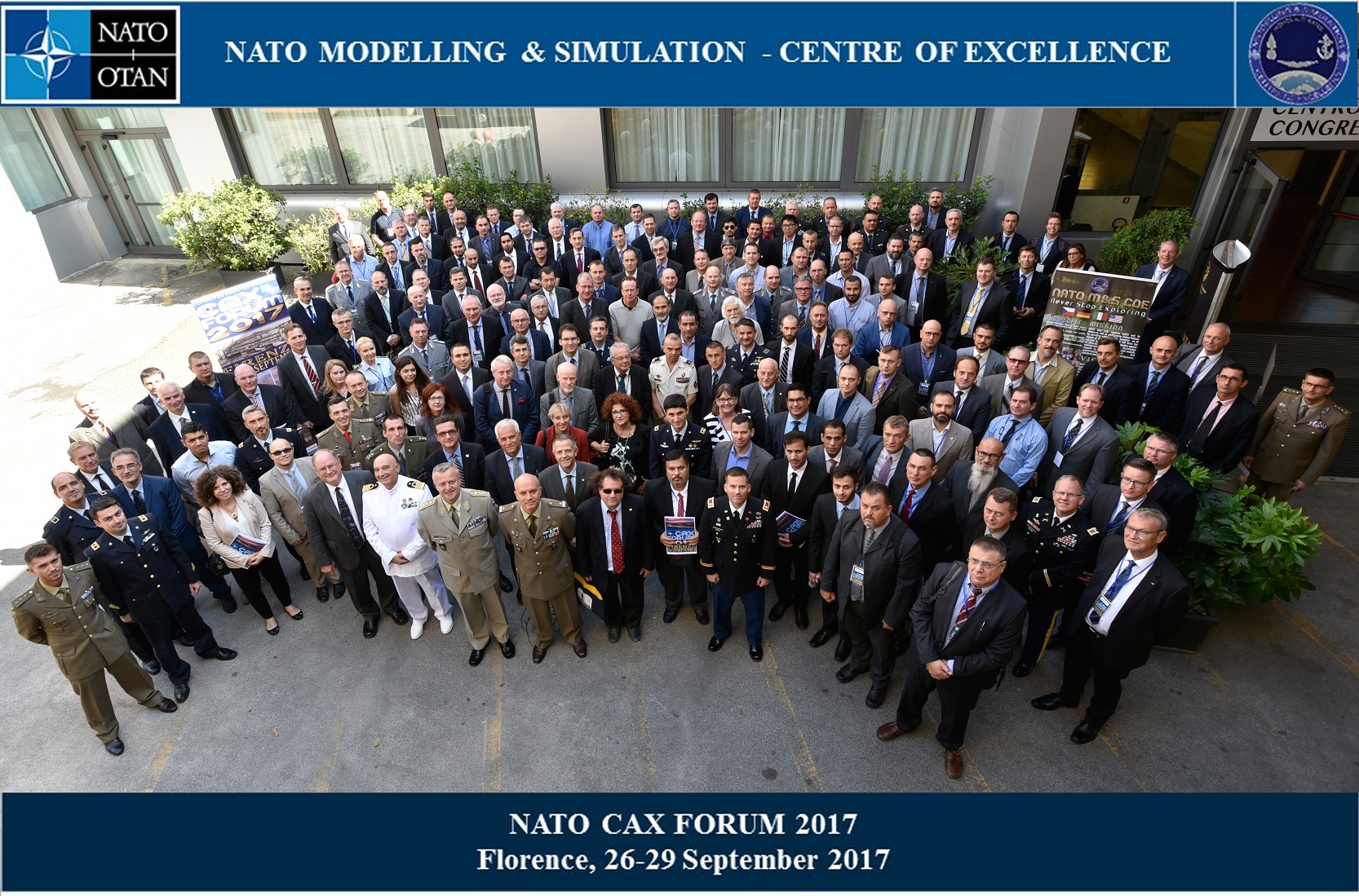 Download the High Resolution CAX Forum Picture
The NATO Modelling & Simulation Centre of Excellence hosted the 12th edition of the NATO Computer Assisted Exercise (CAX) Forum in Florence (Italy), from 26th through 29th September 2017. The CAX Forum is an international event focused on the effective conduct of computer assisted exercises. Its main purpose is strengthening cooperation and promoting the exchange of information and best practices among NATO, Nations and partner commands/organizations, particularly the training and simulation centres.
This year's event attracted very high interest, with more than 230 participants coming from 28 NATO and partner countries. The valuable participation from this high number of representatives came from a broad spectrum of entities, including military, industrial and academic fields. This strong showing is what makes the CAX Forum the ideal place to meet and discuss techniques and issues with the alliance's best CAX practitioners.
The program was structured into more than 20 informative sessions, during which the importance of M&S in support of decision making and for training and integration of the NATO forces was a recurrent topic. Moreover, it offered the chance to provide these professionals an update on the research and state of the art technologies in the field of CAX.
In particular, participants showed a strong appreciation for the first demonstration of the NATO Modelling and Simulation Group's cloud-based M&S efforts: Modelling and Simulation as a Service (MSaaS). This work showed the advantages of using cloud computing for rapid deployment of interoperable and credible simulation environments. Among the MSaaS benefits are: the possibility to deliver simulation whenever and wherever needed, regardless of location or device; an expansion of potential capabilities; and the reduction of cost and time required by sharing and reusing resources.
The next CAX Forum edition will take place 25-27 September 2018 in Sofia, Bulgaria.
Presentations displayed during the Forum can be find at the following link.
Please be aware that presentations are available only for the registered users. Should you wish to access the presentations, please complete the registration process in the login windows.